NextVein Announces Major Upgrade to its Affordable Vein Finder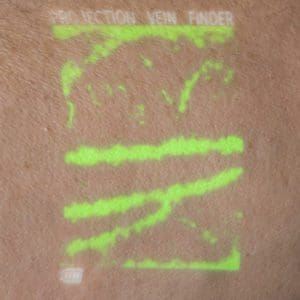 New York, May 1, 2022 —NextVein, a leading provider of vein finder technology, is pleased to announce a major performance upgrade for its V800NV vein finder device. The upgraded device provides improved vein imaging performance, making it easier for healthcare professionals to access veins for IV lines, blood draws, and other procedures.
The upgraded V800NV vein visualization device uses infrared technology to quickly and accurately visualize a patient's veins, even in cases of difficult venous access. The device is easy to operate and provides real-time images of a patient's veins, allowing healthcare professionals to quickly and accurately locate veins for IV access.
The upgraded V800NV device is compact and portable, making it ideal for use in a variety of settings, including hospitals, clinics, and long-term care facilities.
"We are excited to announce this major performance upgrade for our V800NV vein finder device," said Vinny Luciano, Co-CEO and founder of NextVein. "The enhanced vein detection algorithms make it even easier for healthcare professionals to access veins for IV lines, blood draws, and other procedures, improving the success and safety of these procedures."