RWM Elevates Standard of Care in Partnership with NextVein
Columbus, Ohio, October 24, 2022 – Right Way Medical, a national medical device distributor, increases patient satisfaction and decreases patient pain alongside NextVein.
The vein illumination system, NextVein, uses augmented reality to project the vein pattern on patient skin, bringing clarity and simplicity to clinicians. Studies show, the crisp projection helps clinicians lower sticks from 2.5 to 1.4 attempts per patient in approximately 1/3 the time.
Vein finders such as NextVein are successful during IV start, cosmetic injections, and blood draws in nearly all infusion settings, including infusion clinics, surgery centers and hospitals, as well as LTC facilities.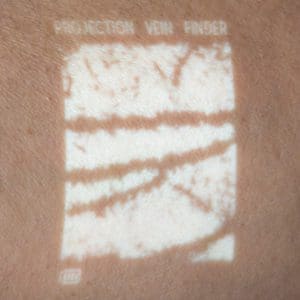 As patient satisfaction drives retention and referrals in nearly all infusion environments, it's imperative clinicians lower the chance of an expensive escalation in environments with limited support such as home infusion and imaging centers.
The same emphasis can be said about vein avoidance for cosmetic injectables while lowering the risk of nasty bruising.
The hands-free vein visualization system includes three illumination settings, adjustable to clinicians' preference. The projection is like a flashlight, eliminating patient fear of laser imaging.
"NextVein increases clinician's standard of care for their patients. We looked for a distributor that supports clinicians and patient success as much as we do. Having the Right Way team help launch the product allows us to focus on delivering great product while having a trusted partner emphasize our level of service and care." said Vinny Luciano, NextVein's Co-Founder.
"Right Way has always taken a holistic, consultative approach with our customers. From infusion pumps to repair services, and now vein accessibility, our team is able to continue to support our customers with simplified, streamlined services to improve their workflow and profitability," stated Josh Prati, President & CEO of Right Way Medical.
Both parties are prepared for efficient distribution, effective immediately.